Global Report on Food Crises 2022 - Mid Year Update
Explore the full report in English, the Overview section in French and Spanish, In Briefs in English, French and Spanish, and a presentation of highlights
Global Report on Food Crises 2022
Explore the full report, In Brief, high resolution maps and datasets
Spotlight on COVID-19
The latest data, analyses and research on the impact of the COVID-19 pandemic on food security from members of the global data community. 
Analyses and blogs
Read the latest analyses from the global data community on the impact of COVID-19 on national and global food and nutrition security, poverty, and development. 
Data Visualizations
Through WFP's Hunger Analytics Hub, visualize COVID-19 caseloads at global and national level and have the option of overlaying real-time data streams like food security.
Hunger Map LIVE
Through WFP's HungerMap LIVE, track the risk and impact of COVID-19 on food security and livelihoods in low and lower-middle income countries in near-real time. 
Near-real time snapshots on hunger and COVID-19
Download weekly and daily snapshots derived from WFP's HungerMap LIVE that provide information on the trajectory of the COVID-19 outbreak and the impact on hunger and livelihoods. 
FSIN workstreams
The Food Security Information Network (FSIN) is a technical platform for exchanging expertise, knowledge and best practices among food security and nutrition practitioners. It promotes timely, independent and consensus-based information and highlights critical data gaps. 
The FSIN focus areas include data analytics and resilience measurement. 
DATA ANALYTICS AND GLOBAL REPORTS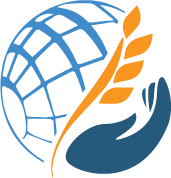 FSIN is a key partner of the Global Network Against Food Crises which focuses on how to better understand food crises through shared analysis and coordination.
FSIN publications
Download the most recent FSIN flagship publications on acute food insecurity.