Data cannot feed people, but it can positively impact food security and nutritional outlook for generations to come
Effective policies, projects and programmes can reverse these trends, and data is at the core. When decision-makers, leaders and governments have timely, accurate and reliable food security and nutrition information, they can better shape national policies and programmes aimed at tackling hunger and malnutrition and reducing poverty.
Image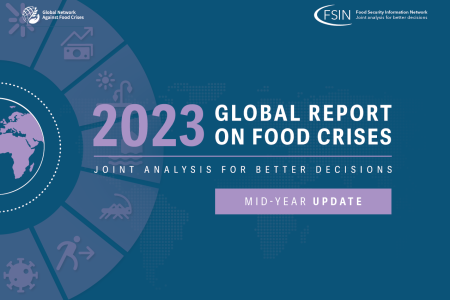 GRFC 2023 Mid-Year Update
Explore our latest report, with the data and analysis on acute food insecurity as of August 2023.
Image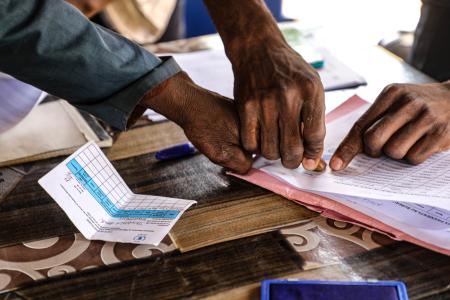 2023 Reports and events calendar
An annual round up of food security reports and events.
Image
Global Report on Food Crises 2023
Explore the full report and its related resources
FSIN workstream
Explore what we do to learn more about our ongoing projects and initiatives, and discover how we're working to address food security challenges.